Research Projects

Summary:
Over the last years, the former CBA has collaborated with the Municipality of Almada (CMA) in several projects. The last one was part of the Local Agenda 21 - Almada 21 and had the following main objectives: (1) to characterize and monitor the biological terrestrial communities of flora and fauna, (2) to assign value to Municipality's ecosystems, and (3) to develop procedures for the recovery of ecosystem functionality, continuity and services.
The present project extends this collaborative work, in order to promote biodiversity in the Municipality of Almada, complying with the Local Action Plan for Biodiversity. Our goal is to monitor high value communities and habitats and implement measures to minimize fragmentation and promote habitat continuity. Our four main tasks are:
To monitor the evolution of plant and animal communities of São João da Caparica´s coastal dunes after the implementation of the program "ReDuna – Recovery and ecological restoration of the S. João da Caparica sand dune system", managed by the Municipality of Almada.
To assess ecosystem services (support and regulation) in the green area "Parque da Paz", towards its future classification as an urban LTER site.
To monitor and develop procedures to minimize the effects of fragmentation created by the road network, namely the implementation of wildlife.
The definition of ecological restoration plans for riparian galleries in order to promote a network of ecological corridors of high value and efficiency regarding nature conservation.
Funding Institution
Municipality of Almada.

Summary
The EU research project "Bottom-up climate Adaptation Strategies towards a Sustainable Europe" (BASE) supports action for sustainable climate change adaptation in Europe. BASE makes experiential and scientific information on adaptation meaningful, transferable and easily accessible to decision-makers at all levels.FP7 Env.2012.6.1-3 Total grant: 5.900.000€ FFCUL share: 577.233€ The Bottom-up Climate Adaptation Strategies towards a Sustainable Europe (BASE) project will BASE addresses the need for research on sustainable climate adaptation strategies, which promote interactions between bottom-up and top-down assessments. The intention is to evaluate the environmental, social and economic impacts, the costs and benefits, policy coherence and stakeholder perceptions of different climate adaptation pathways from an interdisciplinary perspective. In order to gather insights from the local level, the BASE project team will examine climate change adaptation case studies from across Europe. They have been chosen not only to demonstrate sector specific issues of adaptation but also to examine interactions across multiple policy levels. The findings from BASE will feed into the European Clearing House Mechanism (CHM)Climate-Adapt portal and adaptation support tools for policy development.
Funding Institution
EU FP7 project.

Summary
Increasing urban human populations lead to further development of urban centers with consequent loss of green spaces, causing strong alterations of ecosystem processes and trophic interactions. Yet urban green areas have been shown to support native biodiversity, enhance ecosystem functions and provide important ecosystem services.
Moreover, urban green and blue infrastructures (GBI) contribute to human well-being. The high proportion of impervious surfaces makes urban GBI fragmented and isolated. GBI enhance the permeability for both biodiversity and citizens through dense and hostile urban matrices. In a hearing phase of this project municipal authorities have highlighted their need of guidance on the implementation, managing and restoring of GBI.
The main objective of our BIOVEINS proposal is to use functional diversity (FD) to highlight the mechanisms underpinning the link between GBI, taxonomic diversity (TD) and ecosystem services (ESs) provisioning, and to provide, together with local stakeholders, the ecological and interdisciplinary knowledge to identify the critical features of GBI, to guide the establishment, management and restoration of GBI, and to mitigate the effects of major urban global challenges, like habitat fragmentation, air pollution, and urban heat island. This main objective will be accomplished by several specific objectives:
     (i) to analyse, together with local stakeholders, the actual and planned GBI from an urban planning perspective, determine representative sampling plots and derive prior actions based on specific objectives (ii) – (iv);
     (ii) to assess the FD for a variety of taxonomic groups differing in dispersion ability, sensitivity to environmental conditions and use of resources within GBI to link the considered taxa to ESs and to determine the importance of GBI connectivity on urban biodiversity;
      (iii) to assess the impact of proportion, configuration and connectivity of urban GBI on provisioning and regulating ESs by an experimental and modelling approach, and link these ESs to the data obtained in (i-ii) to assess the role of TD and FD on these ESs; and
     (iv) to provide tools, best practices, and guidelines for the stakeholders about how to improve urban GBI and how to enhance multifunctional ESs for people and nature.
These mechanistic approaches make it possible to predict changes in more stressful (future) conditions, and provide a means to propose best practices for planning of urban green areas.
The structure of the project is based on 7 highly interacting work packages, and it considers major representative urban environments in terms of climate, taxa and configuration selecting cities along a S-N and W-E gradient throughout Europe.
Funding Institution
Horizon 2020 ERA-NET COFUND scheme.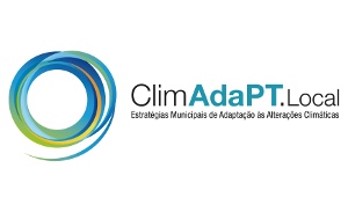 Summary
ClimAdaPT.Local project is aligned with the main aims of the European Strategy for Adaptation to Climate Change and of the National Strategy for Adaptation to Climate Change (ENAAC), and is demonstrating that the European Economic Area Grants (EEA Grants) and the Portuguese Carbon Fund (FPC) are effectively promoting adaptation at local level in Portugal. The specific objectives of this project are:
Incorporation of the climate change dimension at local and municipal levels in Portugal;
Creation of a community of municipal officers, aware of the issue and trained in the use of tools for decision support in adaptation;
Promotion and provision of local knowledge on adaptation to climate change, particularly in developing strategies, planning and implementation of measures and communication of results;
Reduction of barriers and constraints to the involvement of local actors in processes of adaptation; and finally,
Integration of adaptation policies into planning and decision processes at the municipal level.
Funding Institution
European Economic Area Grants (EEA- Grants) and the Portuguese Carbon Fund (FPC).

Summary
GREEN SURGE will identify, develop and test ways of linking green spaces, biodiversity, people and the green economy in order to meet the major urban challenges related to land use conflicts, climate change adaptation, demographic changes, and human health and wellbeing. It will provide a sound evidence base for urban green infrastructure planning and implementation, exploring the potential for innovation in better linking environmental, social and economic ecosystem services with local communities.
Project Objectives: Working from the local to the city-regional level, the project aims to:
Develop urban green infrastructure as a planning concept for both integration and promotion of biodiversity and ecosystem services, and adapt it to local contexts.
Apply an innovative biocultural diversity perspective to develop successful governance arrangements facilitating socio-ecological integration and local engagement in planning of urban green spaces.
Explore how valuation and real market integration of biodiversity and ecosystem services can facilitate choices in favour of the development of multifunctional green spaces in urban area.
Funding Institution
EU-FP7-ENV-2013-two-stage (ENV.2013.6.2-5).


Summary
Green roofs are plant based spaces that are placed on a waterproof layer on top of houses, factories, offices and other buildings. Green roofs are widely used in northern Europe because they increase the services provided to the environment in urban areas. In addition to an urban aesthetic improvement, green roofs allow attenuation of flood effect, since they increase the retention time of rainwater; contribute to the thermal regulation of buildings by reducing the urban heat island effect (which results from an increase in temperature in urban environments with reduced vegetation cover), also mitigating heat loss during the winter; contribute to biodiversity; increase carbon sequestration, improving air quality; improve the soundproofing of buildings; increase the durability of roofs and the lag spread of potential fires.
However, its use on the Mediterranean area or similar latitudes (e.g. California, southwestern Australia, South Africa, Chile), which have a climate with hot, dry summers, requires the use of irrigation in green roofs since they cannot support the summer without watering. This is due to:
the installed vegetation on green roofs not being adequate to the climatic region;
even when plants are best suited for the climate, maintaining their growth rates and its aesthetic appearance during the dry period requires the installation of an irrigation system. The advantages of green roofs in arid climates will only be sufficiently extended if the system is cheaper and sustainable. Thus, in the current proposal we intend to develop a biological material production technology as green cover that does not depend on irrigation water.
Dry areas as the deserts are covered with biological soil crusts (biocrusts), composed of a complex mosaic of cyanobacteria, green algae, lichens, mosses, microfungi and other bacteria. These communities are able to photosynthesize when water is available, but in drought conditions, photosynthesis and the entire metabolism ceases. Biocrusts can remain under these conditions for long periods of time from months to years, and return to its normal functions after rain/dew events. The cyanobacteria and microfungi weave filaments that form a matrix (working as glue) that protects and stabilizes the soil surface against erosive forces, while contributing to the creation of new abiotic conditions that allow the establishment of more complex organisms, such as mosses.
The moss dominated biocrusts are candidates for addressing the issue in focus in this proposal, also focusing on the aesthetic value of the building/urban structure. Furthermore, mosses appear as an innovative solution to urban landscape since this taxa does not have a root system, thereby reducing the thickness of the substrate, decreasing the installation costs and the weight load on the structure on which is applied, also allowing to explore the vertical dimension of buildings, something that cannot be used by other types of plants without using irrigation.
The resulting product of this biological technology applied to urban landscape may be designated MedMossRoofs. This technology can help to create a solution aimed for urban environments, benefiting from reduced water needs of moss dominated biocrusts in order to:
     i) eliminate the need for irrigation;
     ii) reduce the weight load on buildings;
     iii) benefit from moss adaptations to extreme drought, while maintaining its aesthetic value;
     iv) avoid the use of exotic species and prevent the development of invasive species;
     v) promote biodiversity in urban areas;
     vi) assess the rainwater retention, avoiding the typical floods of highly impermeable urban areas;
     vii) assess the environmental services provided.
The main objective of the project will be to explore the use of moss dominated biocrusts as a solution to the green roofs of urban landscape avoiding irrigation, based on a diversity of native moss species retrieved from different locations in Portugal reflecting different climatic conditions and thus different adaptations and tolerances to the urban environment. In addition, we want to evaluate the services provided by this green roof composed of mosses in terms of:
     i) biodiversity;
     ii) infiltration and water retention;
     iii) carbon and nitrogen sequestration;
     iv) air filtering capacity
     v) temperature regulation of the urban structure.
To this end the project will follow a five step program:
     i) collection and selection of mosses from different climates and origins in Portugal;
     ii) promotion of growth of selected mosses under controlled environmental conditions;
     iii) installation of experimental pilot green roofs based on moss coverage;
     iv) evaluation of the services provided by this green roofs namely its aesthetic value;
     v) feasibility of the developed idea for creating a spinoff.
Funding Institution
Science and Technology Foundation (PTDC/ATPARP/5826/2014).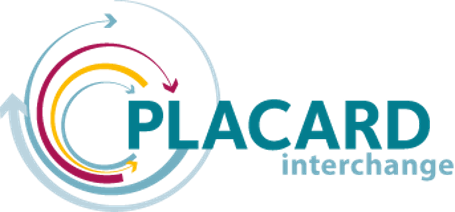 Summary
PLACARD is a Horizon 2020 Coordination and Support Action that seeks to support the coordination of Climate Change Adaptation (CCA) and Disaster Risk Reduction (DRR) for coherent, mutually reinforcing and pragmatic planning and action. PLACARD will tackle current challenges by 1) providing a common 'space' where CCA and DRR communities can come together, share experiences and create opportunities for collaboration; 2) facilitating communication and knowledge exchange between both communities; and 3) supporting the coordination and coherence of CCA and DRR research, policy and practice.
PLACARD's approach to achieving these goals is to establish a strong and operational network of networks by connecting to existing networks and boundary organisations, to foster dialogue among stakeholders (e.g. researchers, research funders, policymakers, practitioners) engaged in CCA and DRR at the international, European, national and sub-national scales. This overarching network will enable these communities to share knowledge, to discuss challenges and to jointly co-produce options to bridge the gaps they experience. It will support the development and implementation of a research and innovation agenda to make better use of research funding, as well as to develop guidelines to strengthen relevant institutions in their efforts to mainstream CCA and DRR.
Funding Institution
EU H2020 project.